Oct 10
26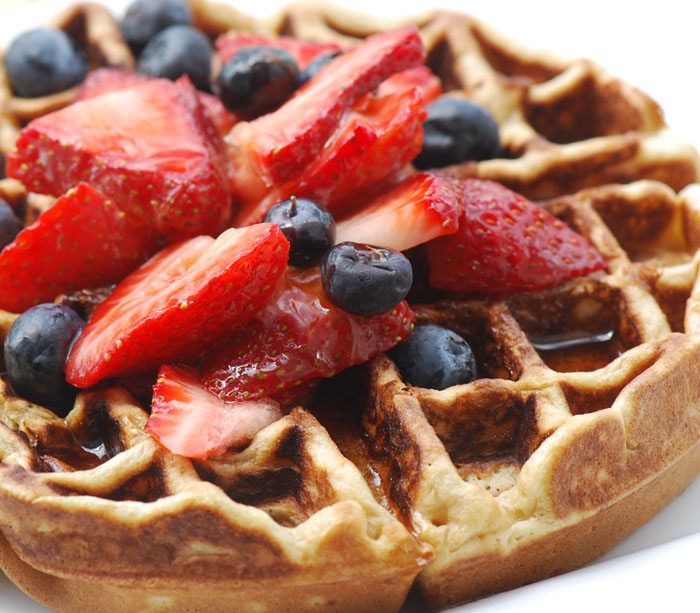 I generally prefer waffles to pancakes, so I've been auditioning recipes to find a good, fluffy whole wheat one.  I think I've finally found a winner. This recipe from www.countrylivinggrainmills.com turns out lightweight, but crisp on the outside. My children cleaned their plates this morning without detecting the whole wheat. (I left a bag of Krusteaz on the counter to assure no suspicions arose.)  The recipe is simple enough to prepare on a school morning for a healthy weekday breakfast too!
WONDERFUL WHOLE WHEAT WAFFLES
2 1/4 c. whole wheat flour (I used soft white wheat, or wheat pastry flour)
4 tsp. baking powder
3/4 tsp. salt
1 1/2 Tbsp. sugar
2 beaten eggs
2 1/4 c. milk
1/4 c. vegetable oil (I used grape seed oil)
Combine ingredients well and cook on hot waffle griddle.
Go to Source (AllAboutFoodStorage.com)