Oct 10
26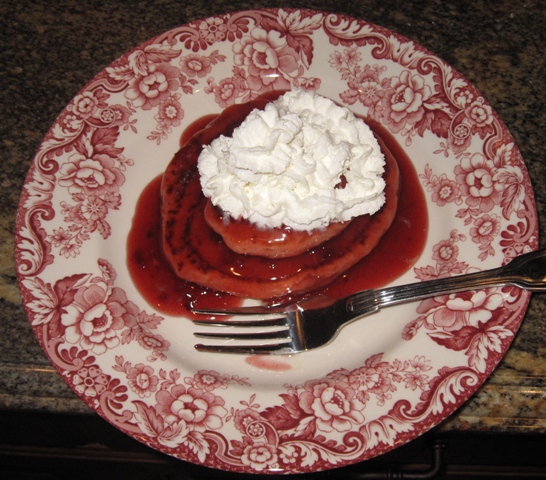 I am picking up 2 cases of peaches and a case of apples tomorrow from my local produce co-op with plans for canning and drying this weekend.  If I run out of steam before the fruit is canned, I may freeze some for smoothies too!  So, it was necessary to reclaim some freezer space.  I still had some cherries in the freezer (red tart and bing) and decided to make another batch of my favorite Cherry Vanilla Syrup.
I consider Cherry Vanilla Syrup one of the very best canning recipes in my collection.  It's sweet and perfectly spiced, and my grandma (who is a great cook!) raves about it to all the relatives, which makes me feel like some sort of domestic goddess.  I like it best with fluffy pancakes, but it would work well over cheesecake or ice cream too. You can click on the links in this post to see the recipe and whole process for making this syrup (and cherry pie filling) from last year's post. I consider these types of products the "luxury" items in my food storage, simple pleasures that make everything else taste better.
I canned 15 pints, and will devour the first one with French Toast tomorrow for Saturday morning breakfast!
Go to Source (AllAboutFoodStorage.com)