Dec 10
13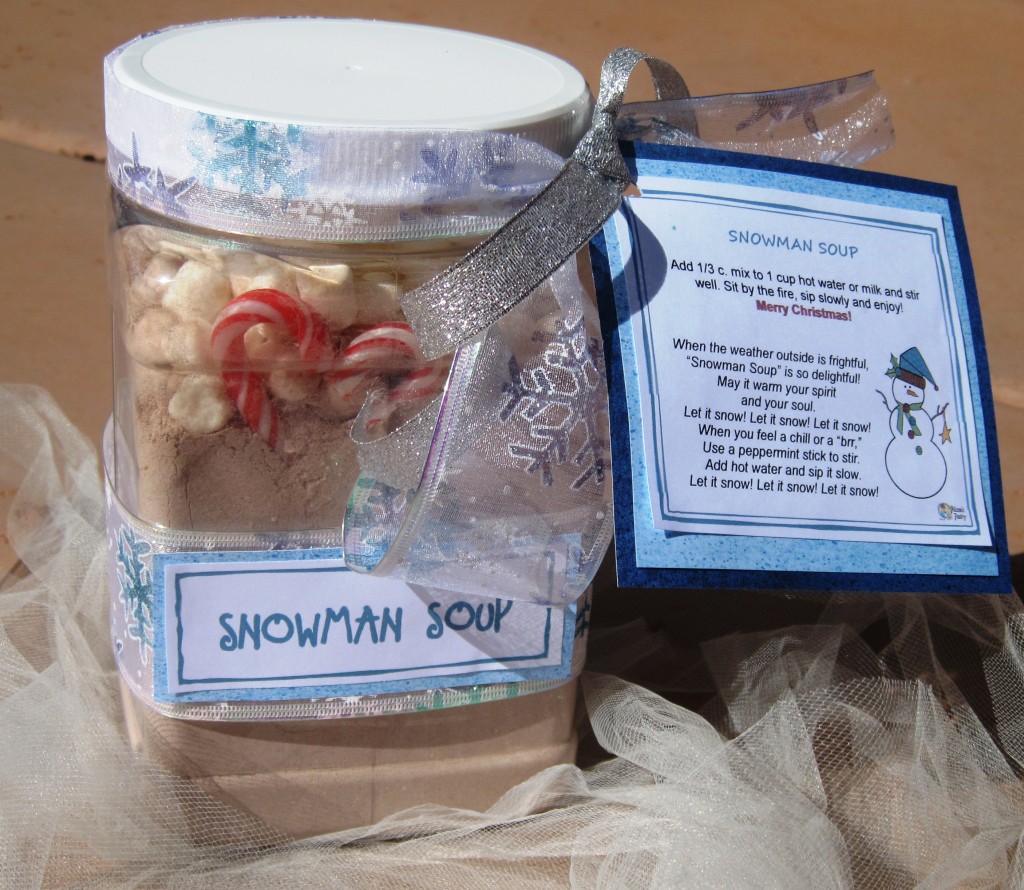 If it's time to rotate your supply of powdered milk, homemade hot cocoa mixes will put it to good use.  And, you'll ease your wallet with this economical Christmas gift from food storage!  We call this "Snowman Soup" and package it with mini marshmallows and peppermint sticks for stirring.  Here is the recipe for the hot cocoa mix:
"SNOWMAN SOUP" MIX
25 5/8 oz. nonfat dry milk powder
6 oz. powdered non-dairy creamer (flavored if desired)
2 cups confectioners sugar
1 (16 oz.) container instant chocolate drink mix (Nesquik)
2 boxes Cook & Serve Chocolate Pudding Mix
1 tsp. salt
In a large bowl, combine all ingredients. Mix well, using a food processor if necessary to eliminate lumps. Pour into storage containers, topping them with mini marshmallows before attaching lid. Attach a mini candy cane (more if larger container). Decorate for gift-giving. Label and store in a cool, dry place. Best if used within 6 months. To make hot chocolate, add 1/3 c. mix to 1 c. hot water or milk and stir well.
This recipe and the printable tags you see in the photo above can be downloaded HERE.
For a lower-fat Cinnamon Hot Cocoa Mix recipe, visit one of my previous Christmas posts by clicking HERE.
Merry Christmas!
.
Go to Source (AllAboutFoodStorage.com)
.